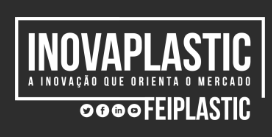 Inovaplastic Sao Paulo
March 07, 2023 to March 14, 2023
Format: In person
With the expansion of the international market, what already was a successful event became a global event with much more prestige. Inovaplastic is the largest space in Latin America for networking and presenting the latest trends and new product launchings in the plastics sector. A prominent event with the most important names and brands in the market that attracts top professionals from Brazil and abroad looking for good business opportunities.
It will take place from 7th-14th March 2023 in Sao Paulo at the Expo Center Norte and its main purpose is to praise good application practices to supply a new market of high technology and innovation.
The event's three pillars are Innovation, Sustainability and Business match-making.