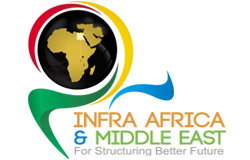 Infra Africa & Middle East Expo (IAMEE)
April 01, 2019 to April 03, 2019
Cairo
This event is a integrated and comprehensive efficient marketing tool for all companies in infrastructure sectors serving new and sustainable cities ( agricultural, industrial &urban ) in Egypt & Africa where leading local and international companies, organizations, factories ,distributors, suppliers , agents, trade agencies in different infrastructure sectors (water and wastewater-power and electricity-transportation and logistics- IT and communications – building and construction – safety and security – heavy equipments and machineries – environment and sustainability – banking and financing ) are all gathered together under one roof. Infra - Africa is your golden –not to be missed - opportunity to promote and advertise your company's products and services to your targeted customers in Egypt and African markets.
Why should you attend?
The only expo that addresses sustainable infrastructure challenges and solutions in Egypt, Africa and Middle East.
Over 10000 sq. indoor display area in addition to 5000 sq.m open area reserved for more than 200exhibitors expected to participate.
Strong support and participation from Egyptian governmental bodies and official African economic and industrial organizations.
High level of scientific conference and workshops.
More than 15000 expected targeted visitors.
Life product display.
and so much more ...