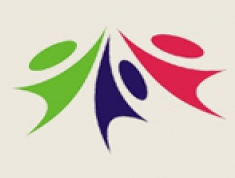 INDIA-LATIN AMERICA & THE CARIBBEAN CONCLAVE - GUADALAJARA 2016
November 28, 2016 to November 29, 2016
Guadalajara National Chamber of Commerce, Guadalajara, Mexico
The six previous editions of the India-Latin America & Caribbean (LAC) Conclave in New Delhi, India, has helped increase the profile of the LAC region in India. However, many in the LAC region yearn to engage in such platforms with India but have yet to leverage from it. This year, we propose to cater to a new audience by hosting the Conclave in the LAC region: to Latin Americans who seek a better understanding of the India story.
The Confederation of Indian Industry (CII), in partnership with the Ministry of External Affairs, Government of India, the United Nations Economic Commission for Latin America and the Caribbean (UN ECLAC), the Government of Jalisco, Mexico and Ministry of Foreign Affairs of Mexico is organizing the India-Latin America & Caribbean (LAC) Conclave on 28-29 November 2016 in Guadalajara, Mexico.
An India-LAC Conclave in the LAC region would greatly benefit the local businesspersons, entrepreneurs, academicians and government representatives, and would provide a platform to interact with a large Indian delegation with a diverse background.
The India-LAC Conclave will be hosted in Mexico, the first LAC country to recognize India's independence. Mexico is part of the vibrant economic bloc, the Pacific Alliance, of which India is also an observer member. UN ECLAC (or CEPAL in Spanish), a regional body with eight offices in the LAC region, will help ensure participation of important stakeholders from the LAC region. The Secretariat of Foreign Affairs, Mexico and the Government of Jalisco are the local partners and hosts of the Conclave.
General VK Singh, Minister of State for External Affairs, Government of India who is responsible for the LAC region at the Ministry, will lead the Indian delegation. A number of Ministers from the LAC region are also expected to attend.
EVENT COMPONENTS:
Plenary Sessions
Business-to-Business Meetings
Networking Lunches
Gala Dinner
Cultural Evening
PARTICIPANTS' PROFILE
Ministers & Senior Government officials from India & LAC
Business Leaders
Investment & Trade Promotion Agencies
Industry Associations from the LAC region
Financial Institutions & Banks from the Region
PROGRAM PREVIEW
Latin America as a business destination
Opportunities and challenges for collaboration between India and LAC
Exploring key issues like energy security and food security
Trade and investment seminar
Business synergies in pharmaceuticals, technology, agriculture, renewable energy and many more