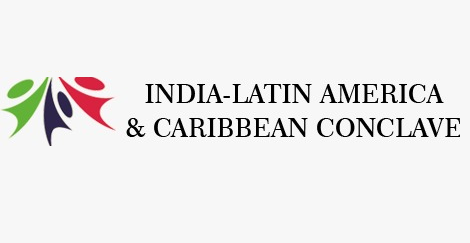 INDIA-LATIN AMERICA & CARIBBEAN CONCLAVE
October 01, 2018 to October 02, 2018
The Ritz-Carlton, Santiago
India is today one of the fastest growing large economies in the world. Its growing presence in Latin America in recent decades indicates an increasing focus of Indian companies, investors and the present government in increasing and strengthening relations on a bilateral, multilateral and plurilateral stage.
As a catalyst in building Brand India worldwide, the Confederation of Indian Industry (CII) is partnering with the Ministry of External Affairs, Government of India, the United Nations Economic Commission for Latin America and Caribbean (UNECLAC) and the Federation of Chilean Industry (SOFOFA) to organise the eighth edition of its flagship event, the India-Latin America and Caribbean Conclave in Santiago, Chile, from 1-2 October 2018. It aims to build on the success of the previous Conclave in November 2016, held in Guadalajara, Mexico's Silicon Valley. After six editions in New Delhi, the 2016 one was targeted towards a new audience and greatly helped in increasing the profile of India in the region. Organizing yet another Conclave in the LAC region would benefit the local businesspersons, entrepreneurs, academicians and government representatives, while providing a continuous platform to interact with a large Indian delegation and enthusiastic participants from a multitude of backgrounds.
Chile is a bright spot in Latin America and has recently been acclaimed as the most stable and competitive country, and Santiago as the second-best city, to do business with in the region. It is a founding member of the Pacific Alliance, of which India is an observer member, and a solid mechanism that counts as the world's eighth-largest economy.
Chile was one of the first Latin American countries to establish relations with India and has upheld friendly diplomatic relations for 70 years. The strong relationship is also reflected in international trade, although trade has decreased in the past couple of years due to external factors. Chile is currently the fourth largest trading partner of India in LAC region, with 89% of its exports consisting of products from the mining sector. Exports from our country amounted to US$ 674.34 in 2017, while imports in the same year reached US$ 1,226.34, with total trade reaching US$ 1,900.67 million during 2016-2017. This commercial relationship is a part of the India-Chile Preferential Trade Agreement, a milestone signed in 2006, which was further expanded and implemented from May 2017 onwards.
The Conclave aims to forge a partnership, encompassing CII, the Government of India, and UN ECLAC, that would provide the necessary impetus to bring together important actors and help shape the future of India-LAC relations.