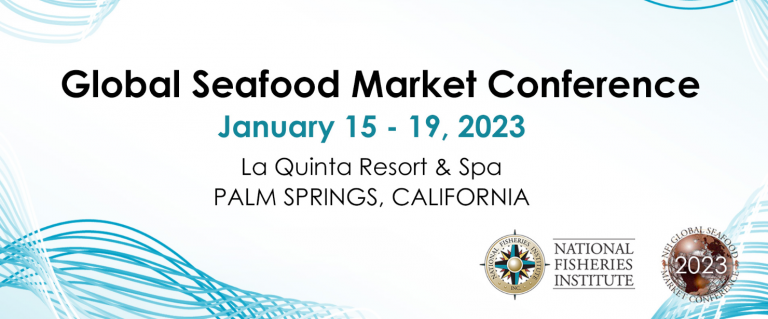 Global Seafood Market Conference
January 17, 2023 to January 19, 2023
Format:
In person
La Quinta Resort & Spa, Palm Springs, Calif.
The 2023 GSMC will take place January 16-20 at the La Quinta Resort and Spa in Palm Springs, California. A streamlined agenda with back-to-back sessions, balancing informational intake and networking opportunities.
The seafood's leading conference continues to offer unmatched data, featuring the voices that provided marketplace guidance, IRI, Datassential, Urner Barry, among others.
While the seafood market remains unpredictable, the GSMC consistently delivers high caliber data and dynamic discussions drawing on the collective knowledge of the ocean economy's foremost leaders.
The 2023 Global Seafood Market Conference will kickstart your company's strategic planning while reenergizing your professional network.
We look forward to seeing you there!
For more info: https://web.cvent.com/event/09ba3589-0e1d-4664-8e21-f8231b18c27b/summary