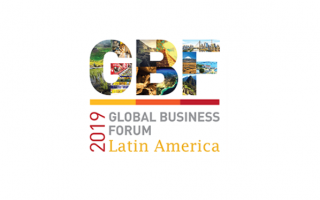 Global Business Forum Latin America
09 April 2019 to 10 April 2019
Hotel Westin Playa Bonita, Ciudad de Panamá
The objective of this high-level business forum is to explore and promote business opportunities between the Arabian Gulf and Latin America and the Caribbean, through panel discussions, keynote speeches and pre-arranged networking activities.
Over the past five years, the GBF series has welcomed to Dubai 12 heads of state, 90 ministers and dignitaries, over 7,500 CEOs and other high-ranking delegates from 65 countries. GBF Latin America will take place outside of the United Arab Emirates for the first time, in 2019.
This event is by invitation only.