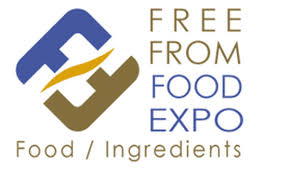 Free From Functional Food Expo
May 28, 2019 to May 29, 2019
Gran Via, Fira de Barcelona, Barcelona, Spain
Free From Functional Food (Ingredients] returns to Barcelona in May 2019!
Last north edition in Stockholm attracted an incredible high quality of Food Professionals from Retail and Food Manufacturers. Thanks to all sponsors, exhibitors and speakers we can all look back to a successful edition!
The TRADE ONLY platform proved itself again as the Most Dedicated and Focused European trade exhibition on free from, natural, vegan, functional and food ingredients.
Many re-bookings and reservations were made on site by Stockholm exhibitors. This 6th edition in Stockholm featured more than 300 exhibitors from 41 different countries around the globe, including Sweden, the UK, The Netherlands, Italy, Spain, Germany, Ireland, Canada. It attracted more than 3.800 Buyers.
Its growth mirrors the trend on free from, natural, vegan and functional which continues to thrive right across Europe.
Most Dedicated European trade exhibition and conference. Benefit from it!
Driven by the fast growing categories free from, vegan, natural and functional;
7th annual edition, initiated by leading free from and functional industry members;
100% trade only. Very focused trade event;
Astonishing high quality visitors from all major European Multiple Retail stores;
All days, two and free conference programs with 45 top speakers on topics like Lactose Free, Sugar Free, Allergy Free, Sugar Free;
Ready to market Ingredient Solutions for Brands and Private Label Manufacturers.
Essential for Food Professionals from Retail Multiples, Bio Retail chains, Food Service companies, Hotel Catering and Food Manufacturers.