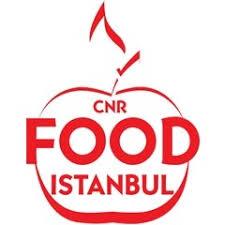 Food Istanbul
September 05, 2018 to September 08, 2018
Istanbul, Turkey
Turkish food and beverage industry maintains its remarkable position with productivity and dynamism, achieved a success story in the past decade by having a share of 300 billions US Dollars in total GDP and over 400,000 labor force in 40,000 corporations.
FOOD Istanbul Expo positioned as a global b2b meeting point where visitors would get the chance to explore the latest developments and have the general Outlook of industrial diversity. The fair will be a unique business platform that creates a supportive environment for the industry to increase their strength in global competition, to guide them to produce more value added, innovative, trusted and accredited consumer goods.
FOOD Istanbul Expo aims to be organized on 60,000 sqm area with more than 1,000 brands targeting 35,000 professional visitors and supported by Istanbul Exporters'Association. Professionals of Food and Beverage industries from Europe, Middle East, North Africa, Russia and Balkans will create new business lead opportunities for Turkish industry.