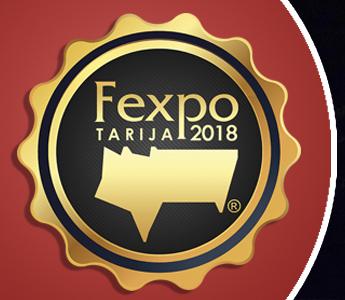 FEXPOTARIJA
April 06, 2018 to April 15, 2018
Tarija, Bolivia
FEXPOTARIJA is the most important multisector fair in the South of Bolivia, organized by the Chamber of Industry, Commerce and Services of Tarija, CAINCOTAR, with more than 10,000 M2 enabled for the exhibition.
For ten days, visitors and national and international exhibitors, through the presentation of products and services, interact with each other generating a space for business, opportunities, business contacts and new jobs.
PARTICIPATING SECTORS
Agroindustry, Food / Beverage, Art and Culture, Automotive, Construction, Cosmetics and Beauty, Leather, Decoration, Education, Appliances, Household Equipment, Financial, Industry, Computing, Real Estate, Institutions, Jewelry, Manufactures, Metalworking, Furniture, Livestock , Oil, Plastics, Services, Technology, Telecommunications, Textiles, Tourism, Wine and Others.
ACTIVITIES
Business conference
Presentation of products
Presentation of National and International Artists
Children's Day Celebration
Serenade to Tarija