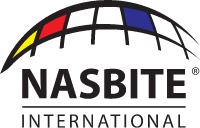 Exporter Summit - NASBITE
October 03, 2023 to October 04, 2023
Format: Virtual
The seventh annual National Small Business Exporter Summit is a virtual event that will take place on Tuesday, October 3 and Wednesday, October 4, 2023. Sessions will run from 10:00 a.m.-2:00 p.m. EST each day on Zoom.
This event brings together the top small and medium-sized exporters, trade professionals and trade assistance providers from across the United States, providing them with an opportunity to exchange and share best practices and lessons learned that have contributed to their export success.
Each year we have the opportunity to recognize the success of "Outstanding Exporter Honoree" from across the country that are highly engaged in exporting and fostering international relationships that are strengthening their businesses and supporting success. Outstanding Exporter Honorees are nominated by Event Partners from across the trade community. We are excited to recognize this year's recipients and continue to spotlight an impressive list of honoree recognized since the Exporter Summit launched in 2017.