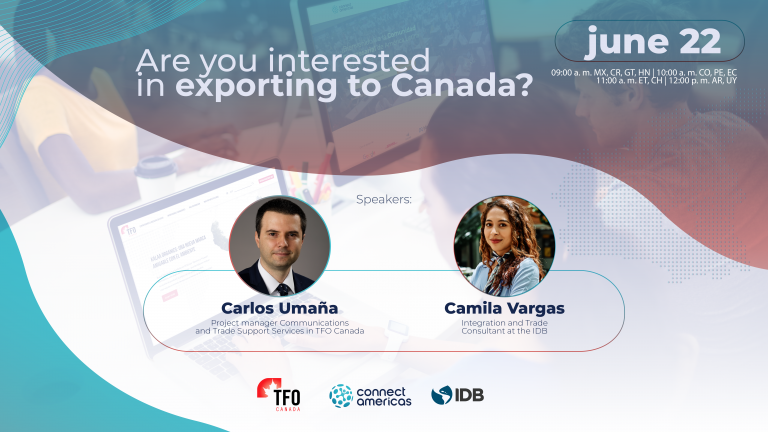 Export to Canada: Learn about the Canadian Trade Facilitation Office (TFO Canada)
June 22, 2023 to June 22, 2023
Format: Virtual
Are you interested in exporting to Canada?
ConnectAmericas, the community of entrepreneurs of the Inter-American Development Bank (IDB), in collaboration with TFO Canada (Trade Facilitation Office Canada), are pleased to present this exciting webinar aimed at Latin American companies interested in exploring business opportunities in the Canadian market.
In this webinar, experts from ConnectAmericas and TFO Canada will share valuable information about the tools and resources available to facilitate trade between Latin America and Canada. Both organizations offer specialized services to help companies expand their horizons and take advantage of the potential of the Canadian market.