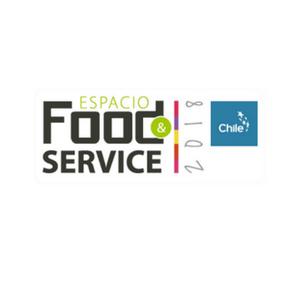 Espacio Food & Service 2018
25 September 2018 to 27 September 2018
Centro de Eventos y Convenciones Espacio Riesco
Espacio Food & Service is the most important professional food fair in Chile and second most important in Latin America, after Brazil.
Its first edition was in 2011, and began providing a meeting and business space where companies, suppliers, public bodies and professionals of the food industry could converge.
The event is held every year at the Espacio Riesco Events and Conventions Center and is characterized as the place where the main players in the industry show the latest developments and trends in products, services and technologies.
It is an instance that also allows generating new business opportunities to strengthen links with former business partners.
EXHIBITORS:
PROFESSIONALS OF THE INDUSTRY AS:
Suppliers, producers and distributors of raw materials, products and services.
Equipment, implementation, kitchenware, furniture, design, architecture for the food industry.
Logistics, distribution, transport and storage.
Packaging and packaging.
Representatives, importers and exporters of supplies and equipment.
Training, certification, computer support and services associated with the industry.
Specialized media.
WHO VISITS THE EVENT?
PROFESSIONALS OF THE FOLLOWING AREAS:
School and institutional feeding
Caterers and independent
Fast food chains
Canal horeca (hotels, restaurants, casinos)
National and international buyers
Foreign delegations
Hotel and gastronomic schools
Importers and exporters
Industries and services
State agencies
Academic sector
Supermarkets wholesalers
Convenience stores.
We invite all those in the industry to present their brands in a space that will provide all the professional connections that are required!