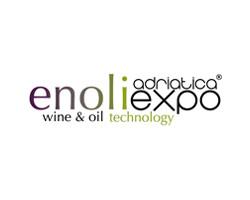 Enoliexpo
21 February 2019 to 23 February 2019
Bari, Lungomare Starita
ENOLIEXPO, the only event in Italy dedicated to the entire production chain of olive oil.
ENOLIEXPO is a rigorously specialized and exclusive national fair that has been designed for wine and olive oil producers only, to speak closely in the common interest, where we realize that supply and demand have a unique overview!
ENOLIEXPO is a great fair created in the values and with the will that all - exhibitors of machinery, equipment, products and services for the wine and olive oil supply chains and visitors wine producers, olive growers, millers, oenologists, agronomists, agricultural experts, etc. - have a common vision of business and relationships.
ENOLIEXPO is a training and information fair, during which the most appropriate professional training and refresher courses will be held where the wine and olive oil operator can find effective answers to their questions, be they related to the processing of the vineyard or olive groves, whether they are directed to the transformation in the cellar or in the mill, are finally targeted to the regulatory aspects or better placement of the product.
Learn about:
Products and treatments for the olive grove.
Garden centre.
Equipment for olive's harvest and transport.
Equipment for pruning.
Plants and machineries for olive oil production.
Bottling, capping and labelling plants for olive oil.
Accessories, flooring and covering for olive oil mill.
Labels, bottles and caps.
Services, Trade Associations and Technical Press.