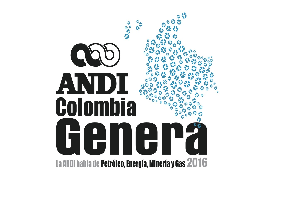 Colombia Genera
February 18, 2016 to February 19, 2016
Cartagena Convention Center
In its fifth edition, Colombia Genera will be held on February 18 and 19, 2016 at the Cartagena Convention Center.
The event, organized by the National Business Association of Colombia (ANDI), seeks to promote the competitive development and strengthening of mining and energy production chains.
Colombia Genera also brings together domestic and foreign guest lecturers, government representatives and business leaders from the hydrocarbon, mining and energy industries.
The 2016 Agenda focuses on:
Colombia's current situation in the energy sector
Challenges and opportunities for the development of the mining and energy industry in general
Development of offshore energy extraction
Regional clusters
Water, territorial and extractive industries management.
To access:
Event Agenda, click here
Commercial Opportunities, click here
Colombia Genera 2015 edition, click here
For more information: