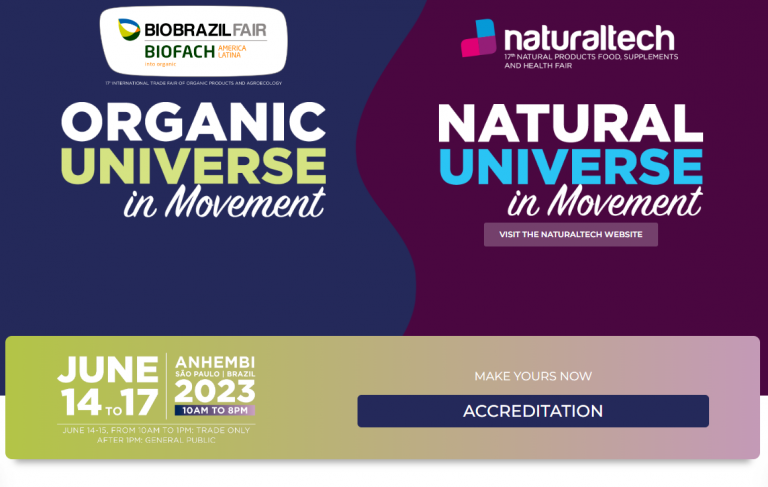 BIO BRAZIL FAIR | BIOFACH AMERICA LATINA
June 14, 2023 to June 17, 2023
Format:
In person
Exhibition Pavilion from Anhembi
BIO BRAZIL FAIR | BIOFACH AMERICA LATINA is Latin America's leading trade fair for organic products.
This emerging market has a wealth of opportunities. The event lives up to its title: it is a universe of opportunities for customers, suppliers, partners, and consumers to strengthen business relationships and discover the latest industry insights. The event has been a symbol of well-being and quality of life for 16 years.
The organic market generates over R$ 4 billion in revenues annually in Brazil alone. South America's largest fair offers food, fashion, cosmetics, hygiene products, services, information, training, and much more!
For more information: https://biobrazilfair.com.br/en/