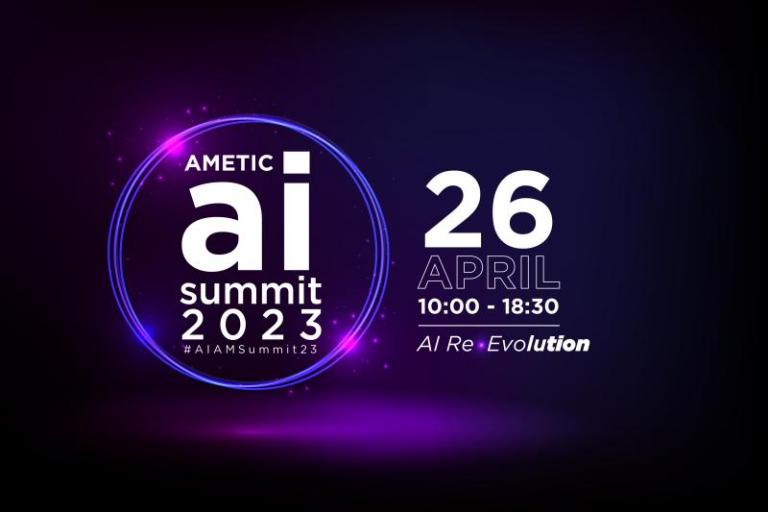 AMETIC Artificial Intelligence Summit 2023 #AIAMSummit23
April 26, 2023 to April 26, 2023
Format:
Hybrid
WPP La Matriz Campus, Madrid
AMETIC presents the AMETIC Artificial Intelligence Summit 2023 #AIAMSummit23, consolidating the success obtained in past editions and becoming one of the benchmark annual forums for the Artificial Intelligence sector in Spain.
As in previous years, AIAMSummit23 will be a unique space for exchanging knowledge and experiences between companies in the sector and users around one of the most booming technologies in recent years, which will undoubtedly lead the digital revolution in all areas of our society.
The event will bring together AI providers, users, and potentials, who will have the opportunity to participate in high-level conferences held by leading speakers and prescribers on new trends, topics of interest, and success stories in the application of Intelligence. Artificial in the social and industrial spheres. In addition, attendees can enhance networking and discover the AI ​​virtual Showroom.
For additional information, visit: https://ametic.es/evento/ametic-artificial-intelligence-summit-2023-aiamsummit23/#inicio