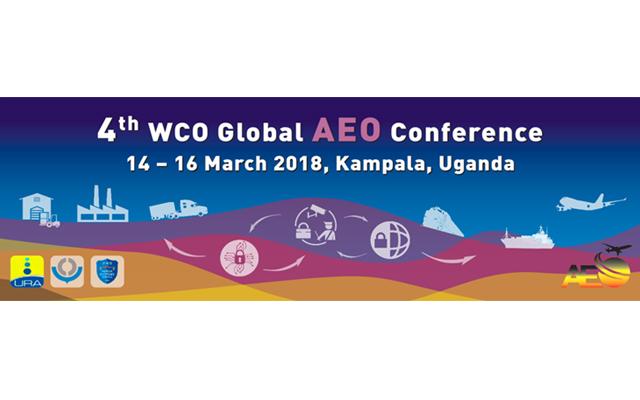 4th WCO Global AEO Conference
March 14, 2018 to March 16, 2018
Kampala, Uganda
About the AEO Program
The Authorized Economic Operator (AEO) is a recognized international certification issued by customs authorities. The AEO creates an alliance between customs authorities and the private sector, in which those companies that voluntarily join the program and comply with a set of security requirements as well as a good historical customs and tax compliance record receive priority treatment and greater facilities for exporting and importing goods. The AEO can provide companies with a competitive edge, greater security during the transport process of their goods, and decreased delivery times.
About the Event
From 14 to 16 March 2018, the 4th Global AEO Conference will be organized by the World Customs Organization (WCO), supported by Korean Customs Service (KCS) and hosted by the Uganda Revenue Authority in Kampala, Uganda, with the theme "Promoting Mutual Recognition of AEOs to Strengthen and Secure Global Trade."
The 4th Global AEO Conference, aimed at Customs administrations, the business community, government and multilateral policymakers, and legal and academic representatives, focuses on the successes and challenges of Customs and the private sector in implementing AEO programmes. The event is expected to enhance cooperation, while building capacity, in order to foster a global public-private dialogue.
This Conference will showcase AEO programmes and Mutual Recoginition Agreements (MRAs) that have been successfully implemented. It will also focus on how MRAs can further secure global trade, while continuing to address the opportunities and challenges surrounding AEO/MRA issues.
Participation is FREE ! and it includes access to an AEO e-learning platform provided by the InterAmerican Development Bank (IDB) (hyperlink to the IDB website) at the Connectamericas Portal (Hiperlink to the portal)
Delegates who attend the conference will have an opportunity to:
Participate in a large number of workshops, addressing a variety of international trade issues from different perspectives;
Discuss global supply chain security and facilitation, including how AEOs can enhance compliance and improve revenue collection;
Watch interesting live demonstrations, focusing on operational practices directly related to international trade;
Witness the possible signing of a few more MRAs between African partners, encouraging other countries around the world to follow the same route.
Participation is FREE ! and it includes access to an AEO e-learning platform provided by the InterAmerican Development Bank (IDB) at the Connectamericas Portal.
To register for the event click HERE
Do not miss this exclusive opportunity to participate in this dynamic Conference.