20th Anniversary Córdoba Technology Cluster
December 07, 2021 to December 07, 2021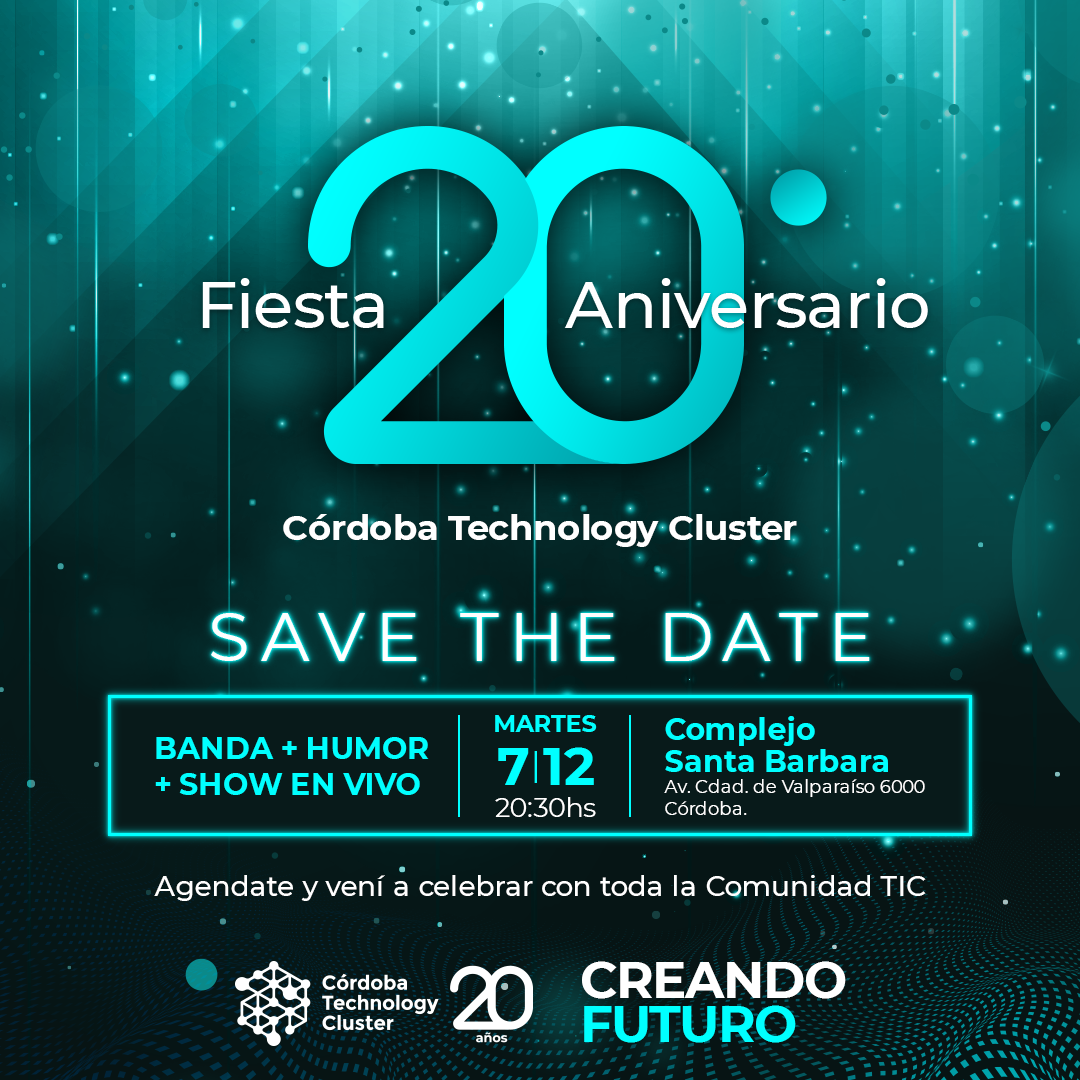 It will be held in person on Tuesday, December 7 from 8.30 pm to 2.30 am at the Santa Barbara Complex located at Av. Cdad. de Valparaíso 6000, Córdoba.
The call will include businessmen from the ICT sector and other sectors, authorities from organizations, business chambers, government, academics, media and the technological community of Córdoba.
There will be more than 300 participants:
>Companies and entrepreneurs of the ICT Sector.
>Representatives of Chambers and entities from other sectors.
>Government representatives and authorities.