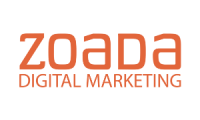 Zoada Digital Marketing
Panama
26 employees
Established in 2002
Company description
---
En Zoada nos hemos enfocado en ser los especialistas en mercadeo digital que hoy somos. Más que diseñadores y programadores somos una completa agencia digital. Ofrecemos servicios que abarcan desde planificación estratégica digital hasta el desarrollo de aplicaciones web avanzadas e incluyendo el mercadeo en motores de búsqueda, redes sociales, investigación de mercados en Internet, intranets, extranets y como era de esperarse, el desarrollo de bellos y funcionales sitios web.
Sector / Industry
---
Products and Services
Commercial information
---
Product and services:
Investigación de comportamiento en buscadores, Identificación de mercados y nichos web, Análisis de tráfico y flujos en sitios web, Arquitectura de información, Diseño de experiencia de usuario, Wireframes interactivos, Diseño y programación de sitios web y landing pages, Diseño e integración de redes sociales, Diseño y programación de aplicaciones móviles, Implementación e integración de CRM, Monitoreo de marca y reputación online
Main customers:
CB Richard Ellis, Michelin, Heineken, Diesel, Petróleos Delta,
Certifications:
Google AdWords Certified, Facebook Agency Edge, iOS Developers program, Android Developers
Affiliations:
Google Partner Certified Agency, CAPATEC.

This company is not yet verified
People in this company (1)
---
Contact this company through Start-Up Nation Central
Please fill the contact form below and you will be reached via email. Please note that messages must be in English