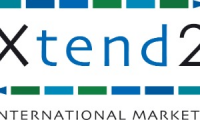 Xtend2 Limited
United Kingdom
4 employees
Established in 2001
Company description
See translation
---
Xtend2 Limited (www.xtend2.co.uk) is a B2B sales consultancy company headed up by Gerald Lawson-Tancred supported by a team of project managers, marketing and PR experts. Most of our clients are Government Export Promotion Agencies, Trade Associations, Chambers of Commerce, Departments of Agriculture as well as Trade Fair organisers. Our expertise is matchmaking. We identify companies both in the UK and Europe that would be interested in procurement of products or signing commercial agreements with our client companies. We have an excellent track record of organising meetings agendas for companies where we identify suitable potential clients as well as the key decision makers. We work very closely with all of our client companies, keeping them updated of all progress as well as discussing with them a route to market strategy.
Sector / Industry
---
Products and Services
Commercial information
---
Presence:
United Kingdom, Germany, France, Ireland, Switzerland, Netherlands, Portugal, Spain
Main customers:
Procomer, ProColombia & Pro Ecuador and Caribbean Export
Promotional marketing materials:
Xtend2 Doc Services General - 2021.pdf
Download
Badges
These badges certify that certain information declared by a company has been verified, so it can increase the reliability and visibility of its profile.

This company is not yet verified
People in this company (1)
---
Contact this company through Start-Up Nation Central
Please fill the contact form below and you will be reached via email. Please note that messages must be in English