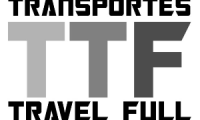 Transportes Travel Full Limitada
Chile
26 employees
Established in 2013
Company description
---
Quiénes somos, Transportes Travel Full Limitada (TTF) es una compañía de logística local con sede en pleno centro de Santiago de Chile. Somos una compañía de soporte y empleamos a profesionales capacitados para cubrir una red nacional de Arica a Punta Arenas. TTF satisface las necesidades cada vez más sofisticadas del transporte terrestre nacional a través de soluciones personalizadas y sistemas de información integrados y uniformes. Entre nuestros servicios se encuentran la consolidación y el despacho de carga terrestre, despacho de aduanas, consolidación de fabricantes, seguro de carga, transporte con tiempo definido, gestión de pedidos, almacenamiento, distribución y soluciones de logística a la medida. En TTF nos enorgullecemos de ser una organización basada en soluciones y dedicamos el tiempo necesario a entender las necesidades comerciales individuales de cada cliente. Ser una organización no basada en activos nos permite una flexibilidad considerable al administrar las cadenas de suministro de los clientes. Gracias a nuestras relaciones con proveedores locales asociados, podemos proporcionar a los clientes las mejores opciones de itinerarios y precios. Nuestra gama de servicios flexible e integral cuenta con el respaldo de tecnología informática de vanguardia que proporciona un alto nivel de visibilidad de principio a fin. Para mantener una calidad y un servicio al cliente uniforme en todo el país, Transportes Travel Full Limitada tiene redes de contacto en las principales regiones del país. En TTF, nuestros profesionales, los procesos uniformes y los sistemas unificados garantizan que siempre estemos a la altura de nuestra promesa: "El apoyo que usted necesita"
Sector / Industry
---
Products and Services
Commercial information
---
Main customers:
Ascensores Otis Chile Limitada of United Tecnologies Company, A.Hartrodt Chile S.A.
Affiliations:
BANCOESTADO DE CHILE

This company is not yet verified
People in this company (1)
---
Contact this company through Start-Up Nation Central
Please fill the contact form below and you will be reached via email. Please note that messages must be in English