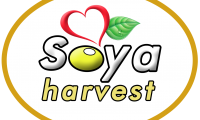 Soya Harvest
Belize
3 employees
Established in 2013
Company description
---
Soya Havest is a brand for soy products. The company sells retail and whole sale soy products and other healthy foods in Belize. The main products are; textured soy protein (soy meat or soya chunks), soy sauce and soy milk. The other products that are imported and sold are; Tofu, non-sodium dietary salt and other seasonings, cooking sauces, sauces and Mayos, savory snacks, sweeteners, vegan cheese block/slice/grates, diary free chocolate, vegetarian and vegan sweets, vitamins and minerals.
Sector / Industry
---
Products and Services
Commercial information
---
Main customers:
Supermarkets, Grocery Stores, Restaurants, vegan and Vegetarians ...
Certifications:
BAHA (Belize), SAGARPA (Mexico)
Affiliations:
Belize Chamber of Commerce and Industry

This company is not yet verified
People in this company (1)
---
Contact this company through Start-Up Nation Central
Please fill the contact form below and you will be reached via email. Please note that messages must be in English