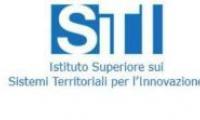 SiTI, Istituto Superiore sui Sistemi Territoriali per l'Innovazione
Italy
25 employees
Established in 2002
Company description
---
SiTI carries out projects funded by public and private institutions, cofinances strategic territorial projects and it is in sound financial standing. SiTI is service provider for the European Commission, the UNDP-Partnership For the Future programme and the World Bank and is cofinancing partner in several research and territorial cooperation projects, funded by the European Union. SiTI realiza proyectos específicos para clientes públicos y privados y, como ente sin fines de lucro, financia proyectos para el territorio. Además de eso SiTI participa, como partner co-patrocinador, a programas públicos europeos e internacionales de financiamiento.
Sector / Industry
---
Products and Services
Commercial information
---
Main customers:
European Commission, World Bank, UNDP
Certifications:
certification UNI EN ISO 9001:2008 (issued by Lloyd's Register Quality Assurance Italy Srl on 13/01/2010).
Affiliations:
Politecnico di Torino (University), Compagnia di San Paolo (Foundation of banking origin)

This company is not yet verified
People in this company (3)
---
Contact this company through Start-Up Nation Central
Please fill the contact form below and you will be reached via email. Please note that messages must be in English