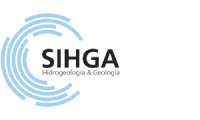 SIHGA
Uruguay
26 employees
Established in 2011
Company description
---
SIHGA es una consultora dedicada a la prestación de servicios e investigación en Hidrogeología, Geología y Medio Ambiente. Ganadora del Premio a Mujeres Empresarias 8M_2012 y 8M_2014, del Ministerio de Industria, Energía y Minería de Uruguay. SIHGA, cuenta con Geólogas/os e Hidrogeólogas/os sénior, brindando soporte para la Creación de base de datos hidrogeológica, Diseño de Redes de Monitoreo y Gerenciamiento de Áreas Contaminadas, entre otras consultorías. Pueden contactarse a través de nuestro sitio web (www.sihga.com.uy) o a través de sihga.consultores@gmail.com.
Sector / Industry
---
Products and Services
Commercial information
---
Product and services:
Servicios e investigación en Hidrogeología y Medio Ambiente. Gerenciamiento de áreas contaminadas.
Main customers:
Industrias, Sector Agrícola.
Certifications:
En tramite
Affiliations:
Mas emprendedoras

This company is not yet verified
People in this company (1)
---