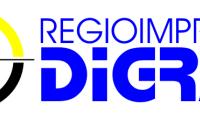 Regioimpresos Digraf, S. de R.L.
Mexico
26 employees
Established in 1990
Company description
---
Somos una empresa con más de 20 años en los servicios de impresión offset, digital y serigráfica.
Sector / Industry
---
Products and Services
Commercial information
---
Product and services:
Cualquier forma impresa: Etiquetas, Manuales, Catálogos, Folletos, Publicidad, Rotulación, Etc.
Main customers:
Jafra, Regal, Metalia, Oxford School, Caritas de Monterrey, etc.
Certifications:
Evaluación para el Premio Nuevo León a la Calidad
Affiliations:
En trámite CANAGRAF

This company is not yet verified
People in this company (1)
---
Contact this company through Start-Up Nation Central
Please fill the contact form below and you will be reached via email. Please note that messages must be in English