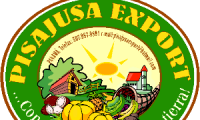 PISAJUSA EXPORT
Panama
26 employees
Established in 1992
Company description
---
Nuestra Pequeña empresa familiar se dedica a la producción, comercialización y exportación de productos frescos y procesados. Tanto para e mercado nacional como para el internacional. Nuestro mercado meta de exportación, hasta el momento han sido los Estados Unidos. Los productos que hemos exportado están, las raíces y tubérculos como el ñame , yuca y otoe, entre las cucurbitáceas tenemos la calabaza y entre las frutas el coco. Para el mercado nacional, producimos el arroz y maíz, hortalizas como el pepino, ajíes, tomates. Misión Brindar alimentos sanos con los mas altos estándares de calidad e inocuidad, con un alto valor nutritivo y con un equipo comprometido en satisfacer las necesidades de sus clientes, sin afectar el medio ambiente utilizando tecnologías adecuadas. Visión Convertirse en una empresa líder en Panamá, en la producción y transformación de frutas, verduras y vegetales, con presencia en los mercados nacionales e internacionales y con crecimiento en la producción de valor agregado.
Sector / Industry
---
Products and Services
Commercial information
---
Product and services:
Ñame, Yuca, Malanga, Calabaza, Pulpa de calabaza, Mix de verduras
Main customers:
J&C Enterprices, Inc., M&M Product, Valdes Farm, Caribe Corp., WW Produce, Inc.
Affiliations:
REDAR PANAMA

This company is not yet verified
People in this company (1)
---
Contact this company through Start-Up Nation Central
Please fill the contact form below and you will be reached via email. Please note that messages must be in English