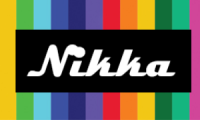 NIKKA
Ecuador
26 employees
Established in 2014
Company description
---
Empresa de cosméticos, su principal producto son esmaltes y tratamientos para unas. Es una empresa creativa con infinidad de colores que continuamente se encuentra innovando. nuestra misión principal es ofrecer al consumidor un producto de calidad con envases y materia prima europea a un precio asequible.
Sector / Industry
---
Products and Services
Commercial information
---
Product and services:
lineas de esmaltes de unas y tratamientos. Esmaltes NIKKA con secado rápido y endurecedor incluido, esmaltes ICONIKKA con larga duración, edición limitada ICONIKKA STARS con escarchas y microescarchas. Tratamiento alargador de unas a base de escénica de rosas y vitamina E, tratamiento endurecedor a base de ajo y calcio, base para pintar unas ultra adherente para larga duración y brillo multifuncional (base y brillo)
Main customers:
principales puntos de retail del país, Mi comisariato, pharmacys, fybeca, De prati, tiendas Gloss, duty free del aereopuerto José Joaquin de Olmedo.
Certifications:
Registro sanitario

This company is not yet verified
People in this company (1)
---