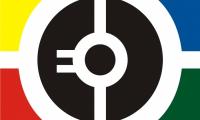 Max Foods Corporation
India
127 employees
Established in 1998
Company description
---
Max Foods is the premier Importer, Exporters and Marketer of globally renowned food and beverages in the Indian sub continent .Unambiguously and uniquely positioned as a dominant marketer representing these companies and their brands in the country; we offer solutions in the areas of logistics and supply chain management, product launch and promotional strategies, consumer behavior analysis, marketing research and information system etc. The company has been in this Business for the past fifteen Years. It's a family run Enterprise. We have a professional and highly motivated sales and merchandising team. Regular training is imparted to the team to sharpen their skills. The team is headed by a full time professional Chief Executive with a strong marketing and financial Background. We have a sales force of 98 sales persons, 112 distributors and 42 wholesalers(Cash& Carry). Our distribution network includes 17 states, 2 union territories. The company has coverage of more than 100000 retail outlets with supermarkets like Nature's Basket, Spencer's, Big Bazaar, SPAR , Wal-Mart ,Hypercity etc. We also cater to Hotel chains like Leela, Sheraton group, ITC group, Nikko metropolitan, Hyatt group, Taj Group etc. The success of our business ventures exemplifies our vision, business acumen, and entrepreneurial drive and management capabilities. Our success in establishing a strong market for our clients reflects the fact that we would be able to perform such encore with respect to any brand under the sun.
Sector / Industry
---
Products and Services
Commercial information
---
Main customers:
Wal-Mart , Carrefour , Nature's basket , Food Bazaar , Spencer's , Auchan , SPAR.
Certifications:
ISO 9001 and ISO 22001
Affiliations:
Member and Director of Forum of Indian Food Importers

This company is not yet verified
People in this company (1)
---
Contact this company through Start-Up Nation Central
Please fill the contact form below and you will be reached via email. Please note that messages must be in English