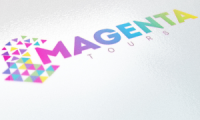 MAGENTA tours
Mexico
26 employees
Established in 2015
Company description
---
Somos un emprendimiento que ofrece la incursión a la historia, el patrimonio y cultura de Yuriria y del estado de Guanajuato, expresiones del imaginario colectivo que nos identifican, mediante experiencias únicas y de valor, de manera sustentable en beneficio mutuo e impulsando el desarrollo de las comunidades receptoras. Nos vemos como uno de los anfitriones preferidos en el estado de Guanajuato, México, reconocido entre clientes, inversionistas y actores del turismo por la calidad y variedad en nuestros productos, el impulso a la comunidad receptora, la sustentabilidad y el fomento de Guanajuato como el destino cultural de México.
Sector / Industry
---
Products and Services
Commercial information
---
Product and services:
Turismo creativo en Yuriria, Guanajuato capital y San Miguel de Allende.
Main customers:
Visitantes
Certifications:
Guías regionales certificados según NOM-08.

This company is not yet verified
People in this company (1)
---
Contact this company through Start-Up Nation Central
Please fill the contact form below and you will be reached via email. Please note that messages must be in English