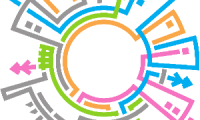 LeanCiti Ltd
Israel
1 employee
Established in 2013
Company description
---
Creative visual information design. User experience solutions for the future with our dynamic and interactive products specifically tailored to your company. We create visualizations and dashboard designs that help you simplify and understand your operations in real time. We are a sharp, compact team that combines the best of in-house expertise with a talented pool of partner experts. Our team has a strong background in visual design, data visualization, user experience (UX) and software design plus we can help identify the right creative direction for your business or industry. With our expertly sourced talents, we offer companies the opportunity to have a range of professionals working on their projects, at a fraction of the cost of what other agencies can offer. We help companies' present information in a useful, unique manner. We are specialists in creative, dynamic development solutions including designing dashboards for web and mobile applications. We partner with companies to help them make sense out of complex systems by creating workable concepts and then designing the user experience so they can strategically move their business forward. Oh yes, and we speak Spanish. We have more than 8 years of experience in working in the Caribbean, Central and South America.
Sector / Industry
---
Products and Services
Commercial information
---
Product and services:
UX/UI designs, Data Visualization, Information design strategy.
Presence:
Germany, Israel

This company is not yet verified
People in this company (1)
---
Contact this company through Start-Up Nation Central
Please fill the contact form below and you will be reached via email. Please note that messages must be in English