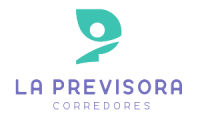 La Previsora Corredores de Seguros SAC
Peru
26 employees
Established in 1996
Company description
---
Somos una empresa peruana dedicada a la asesoría de seguros de toda clase, regulada y autorizada por la Superintendencia de Banca, Seguros y AFP de Perú. Somos profesionales especializados en asesorar empresas y personas para asegurarse con más de 30 años de experiencia protegiendo a nuestros clientes a través de nuestra asesoría integral en seguros, lo cual nos permite ofrecerle las mejores opciones de cobertura. Nuestra misión es garantizar la protección de nuestros clientes brindándoles asesoría profesional y personalizada en seguros. Buscamos ser el Broker de Seguros de referencia para nuestros clientes reconocidos por su excelencia, innovación y confiabilidad.
Sector / Industry
---
Products and Services
Commercial information
---
Product and services:
Dentro de nuestra propuesta de valor, ofrecemos a nuestros clientes asesoría antes, durante y después de la contratación de sus seguros, con las mejores condiciones al mejor precio, ponemos a su disposición las mejores alternativas de todas las opciones del mercado en un solo lugar y tienen nuestra asistencia las 24 horas, los 7 días de la semana, los 365 días. Gestionamos todo tipo de seguros para empresas y personas, seguros de propiedad, salud, vida, responsabilidad civil e ingeniería, entre otros.

This company is not yet verified
People in this company (1)
---