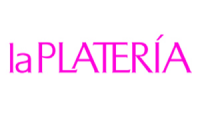 La Plateria
Mexico
1 employee
Established in 5
Company description
---
Our company. The silverware, design, manufacture and marketing of precious metal jewelry and accessories in other materials. Target market. Direct customers with medium to high socioeconomic status and culture. Cultural education: professional. Lifestyle: who appreciates culture, crafts, likes to look good and fashionable, develop professionally, has an own business, or be a housewife, who belong to social clubs, have strong and good social relationships. The benefits sought by this client profile are: nice presentation, obtain and / or maintain social status, being fashionable, buy pieces of art or brand. The rotation of indirect customer are department stores, clothing and accessory boutiques, tourist shops, which can have more than one employee. Major products (goods and / or services) Earrings, bracelets, rings, pendants, necklaces. Custom designs and repairs. Mission. Being a company that designs jewelry that inspires passion for Mexican silver, continuously innovating and attending trends and market requirements, achieving satisfaction of the needs of the customer by always staying close to him. Vision. In 2020, being a jewelry brand that knows its customers, their tastes and needs to always offer innovative proposals that enable us to maintain our preference for designs. Values. Honesty: La Plateria uses the best quality materials and silver alloys are 925 and / or 950 as specified. We deliver the gem quality and specifications we offer orally and in writing. Commitment: We acquired an obligation to the word already given. We put all our capabilities to achieve a jewel of excellence. Beauty: We want each jewel has a feature through which a sensory experience is achieved, trying to be pleasure and satisfaction. Punctuality: chronologically coordinate to meet deadlines and jewelry at the agreed time, meeting customer expectations. Confidence: Security or firm hope that the jewel has been commissioned as we will think or dream, as we agreed with the customer.
Sector / Industry
---
Products and Services
Commercial information
---
Product and services:
Earrings, Rings, bracelets, pendants, necklaces made of silver.

This company is not yet verified
People in this company (1)
---