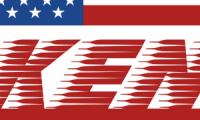 Ken International Trading
USA
26 employees
Established in 2005
Company description
---
1. International trade, exports & imports, Sourcing and provide logistics and warehouse services. 2. Solar Integration and supply of BOS relating to solar 3. Sanitary Vending Machine 4. Women and Adult hygiene Product.
Sector / Industry
---
Products and Services
Commercial information
---
Product and services:
Solar & related products, women & adult hygiene product.

This company is not yet verified
People in this company (1)
---