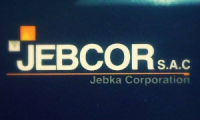 JEBCORSAC
Peru
26 employees
Established in 2014
Company description
---
Importacion y trabajo en conjunto con el estado mediante licitaciones. Lugares de importacion preferenciales : China , India , Panama y Chile.
Sector / Industry
---
Products and Services
Commercial information
---
Product and services:
Velas, utiles de oficina, cueros, etc.
Main customers:
Industria del cuero , ceramica y oficina.

This company is not yet verified
People in this company (1)
---
Contact this company through Start-Up Nation Central
Please fill the contact form below and you will be reached via email. Please note that messages must be in English