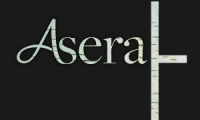 J Asera
Jamaica
26 employees
Established in 2015
Company description
---
Vision: To become the industry leader in the provision of premium, tasty, nutritious and convenient products to consumers to reduce the daily challenges of eating healthy. Mission: 1. Asera aims to be the premier supplier of fresh agricultural produce and frozen agricultural products for the local and export market. We strive to supply quality products to our customers while providing stable economic growth, and enrichment for the business partners and employees. 2. To provide quality agricultural products and services though the utilization of cutting edge technology aimed at strengthening the economy through the generation of local and foreign currency, provision of employment and development of the agricultural sector and agro-processing sector in which it operates. J. Asera is a private company operating in the agriculture/agro-processing industry and focus on providing farm fresh convenience. We currently supply fresh west indian and scotch bonnet peppers and turmeric to distributors located in the USA, Canada and the U.K. . Through a cooperative we have access to the following fruits and vegetables: Papaya, pineapples, mango, lychee, Irish potato and carrots and other tropical fruits and vegetables that are sold on the international market if request by our suppliers. J, Asera also supplies dried Ball Moss (Tillandsia recurvata), cerasee, cinnamon and peppermint to individuals and company operating in the tea and nutraceutical industry.
Sector / Industry
---
Products and Services
Commercial information
---
Product and services:
Instant soup, Fresh Fruits , Fresh Vegetables
Presence:
USA, Canada, United Kingdom
Main customers:
Edible Commodities, Ecoripe Tropicals
Certifications:
Products are packaged in a certfied packaging house and are fumigated and pre-cleared by USDA representatives before it is exported.
Affiliations:
Jamaica Exporters Association, R.A.D.A, Jamaica Export & Trade (Jampro), Jamaica Business Development Center (JBDC)

This company is not yet verified
People in this company (1)
---
Contact this company through Start-Up Nation Central
Please fill the contact form below and you will be reached via email. Please note that messages must be in English