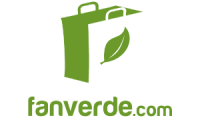 Fanverde.com
Mexico
1 employee
Established in 2015
Company description
---
Ecommerce focused in selling eco friendly products for your daily life such as clothing, decoration, kitchen, pets, tech, and more. All of the products are natural, organic, biodegradable, recycled, and/or made by people in vulnerable conditions. The suppliers are mexican entrepreneurs.
Sector / Industry
---
Products and Services
Commercial information
---
Product and services:
Decoration, kitchen, personal care, pets, fashion, tech, and more.
Main customers:
End customers, individuals, families.

This company is not yet verified
People in this company (1)
---
Contact this company through Start-Up Nation Central
Please fill the contact form below and you will be reached via email. Please note that messages must be in English