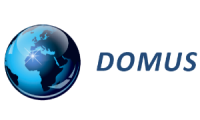 Domus Capital SA
Portugal
1 employee
Established in 2009
Company description
---
A Domus Capital é uma plataforma de comércio internacional. As oportunidades e as constantes solicitações dos nossos clientes levaram-nos a expandir para a Europa, Brasil, EUA, Colômbia e para países Africanos com especial enfoque para Angola, Guiné, Moçambique e Cabo Verde. Estamos preparados para enfrentar os desafios do futuro, mantendo como vetor condutor da nossa atividade a satisfação das necessidades dos nossos clientes em termos de qualidade dos produtos, serviços prestados a preços competitivos.
Sector / Industry
---
Products and Services
Commercial information
---
Product and services:
Produtos alimentares, pequenos electrodomesticos, mobiliario de decoração.
Presence:
Angola, Argentina, Brazil, Cape Verde, Burundi, Chile, Cyprus, Congo (Kinshasa), Colombia, Dominican Republic, France, Morocco, Portugal, Russia, Rwanda

This company is not yet verified
People in this company (8)
---
Contact this company through Start-Up Nation Central
Please fill the contact form below and you will be reached via email. Please note that messages must be in English