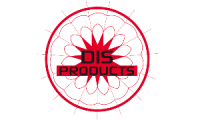 DIS PRODUCTS
Colombia
Established in 2011
Company description
---
Somos una compañía manufacturera de productos eléctricos y de telecomunicaciones comprometida con la innovación y el mejoramiento continuo de los sistemas de distribución eléctrica. Las necesidades de nuestros clientes son la fuente de inspiración para el desarrollo de nuestros productos. Ofrecemos productos innovadores, con los más altos estándares de calidad y a precios competitivos, que se ajustan a las condiciones climáticas y topográficas de nuestro país y cumplen con las especificaciones normativas, técnicas, locales y ambientales, establecidas para los sistemas de infraestructura eléctrica colombianos.
Sector / Industry
---
Products and Services
Commercial information
---
Product and services:
Postes PRFV para alumbrado, baja y media tensión. Tapas y marcos PRFV para cajas de inspección. Empalmes de baja tensión en resina. Sellos para ductos.
Main customers:
Empresas de generación, transmisión y distribución de energía. Empresas de telecomunicaciones.
Certifications:
ISO 9001:2008

This company is not yet verified
People in this company (1)
---