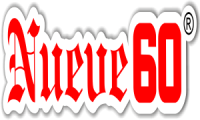 Corporacion Nueve60
Paraguay
26 employees
Established in 1999
Company description
---
Nueve60 - Marca Registrada, se dedica a la venta de Regalos Empresariales, revestido de kit´s de mate y terere, termos, choperas, hoppies, tasas, guampas, vasos, conservadoras, hacemos llaveros colgantes con fotografia, llaveros de cuero con impresion digital, tazas impresas, medallas con impresion digital a full color y otros. Nuestra impresion digital sobre cuero y madera, es un sistema de impresion Patentado en la Rca. del Paraguay. Patente No. 4.118. Nuestra impresion obtubo un certificado de SGS Chile, indicando que nuestras impresiones NO se destiñen.
Sector / Industry
---
Products and Services
Commercial information
---
Product and services:
Termos, llaveros, guampas, mate, terere, chopera, vasos, tazas, hoppy, llaveros colgantes, tazas impresas, llaveros colgantes impresos, impresion dobre cuero, parches, impresion sobre plasticos, otros
Main customers:
Todo el pais.
Certifications:
Certificado de SGS Chile.

This company is not yet verified
People in this company (1)
---
Contact this company through Start-Up Nation Central
Please fill the contact form below and you will be reached via email. Please note that messages must be in English