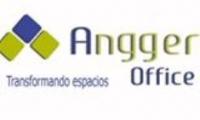 Angger Office
Costa Rica
26 employees
Established in 2011
Company description
---
Producción, importación y comercialización de mobiliario para oficinas, industrias, instituciones educativas, instituciones deportivas, instituciones comerciales y hogar. Con nuestra sede principal en Costa Rica y representación en Colombia, estamos enfocados en todo el mercado del continente Americano y el Caribe, con proyección a nivel mundial.
Sector / Industry
---
Products and Services
Commercial information
---
Product and services:
Estamos en capacidad de amoblar sus oficinas diseñadas bajo medidas de área, orientados a la productividad mediante espacios funcionales y con diseño ergonómico, que permite a los funcionarios desempeñarse mejor., Mobiliario para industria, Instituciones educativas, instituciones deportivas, hoteles, hogares, etc. Comercialización y venta de sistemas de construcción OUTINORD. Ideal para grandes constructores.
Main customers:
Defensoria de los habitantes de Costa Rica
Affiliations:
--------------

This company is not yet verified
People in this company (1)
---