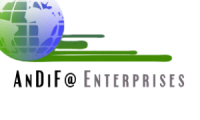 AnDiFa Enterprises
Ecuador
1 employee
Established in 2015
Company description
---
AnDifa Enterprises es una empresa en crecimiento que se dedica a la facilitación de grandes negocios de compraventa internacional de mercancías.
Sector / Industry
---
Products and Services
Commercial information
---
Product and services:
ANIMAL PRODUCTS: Beef, Butter, Cheese, Chicken, Buffalo Meat, Eggs, Ham, Honey, Liquid milk, Margarine, Milk powder, Pork, Sardines, Seafood, Tuna, Turkey, Whey powder. FLOURS: Corn flour, Fishmeal, Rye Flour, Wheat flour. GRAINS & PULSES: Barley, Beans, Buckwheat, Chickpeas, Corn, Flax, Lentils, Linseed, Millet, Peanuts, Peas, Rice, Wheat. INGREDIENTS: Oats, Panela, Salt, Sugar, Syrup. NUTS, DRIED FRUITS & CEREALS: Almonds, Dates, Figs, Granola, Hazelnuts, Nougats, Raisins, Walnuts. OTHERS: Alive sheep, Animal feed, Cement, Clothes, Coffee, Copper cathodes, Edible oils, Gold & diamonds, Iron ore, Jams, Italian pasta, Leather, Lingerie, Nappies, Nitrate, Olives, Raw rubber (latex), Sliced bread, Sodium bicarbonate, Toilet paper, Tomato paste, Used rails, Water, Wheat bran, Wood.

This company is not yet verified
People in this company (1)
---