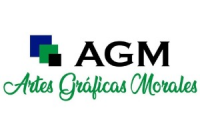 AGM - Artes Gráficas Morales
Nicaragua
3 employees
Established in 2020
Company description
See translation
---
Somos una empresa que ofrecemos servicios de personalización. Sublimación, papelería, serigrafía .
Sector / Industry
---
Products and Services
Commercial information
---
Promotional marketing materials:

taza 1.png
Download
Badges
These badges certify that certain information declared by a company has been verified, so it can increase the reliability and visibility of its profile.

This company is not yet verified

Women-owned or women-led company (self-declared)
What does this badge mean?
This company has declared that: - Its general management and/or its budget decisions are in charge of women, or; - At least 51% of the company is owned by 1 or more women
People in this company (1)
---
Contact this company through Start-Up Nation Central
Please fill the contact form below and you will be reached via email. Please note that messages must be in English