Find out how Vital Voices supports and promotes women's leadership across the region
Vital Voices Global Partnership is a non-governmental organization (NGO) that identifies, trains and empowers emerging women leaders and social entrepreneurs around the globe. Its mission is to invest in, and give visibility to, extraordinary women around the world to transform their lives and generate prosperity in their communities.
Research shows that women as business leaders, employees, consumers and entrepreneurs are accelerating economic growth and improving conditions in their communities. However, they are facing disproportionate barriers in growing their businesses and have difficulty accessing business networks, technology, training, financing, markets and protection under the law.
Vital Voices has different initiatives that provide management, business development and marketing tools, in addition to communication skills to expand their companies, help maintain their families, and create jobs in their communities.  
The organization has a team of over 1,000 members, experts and leaders that have already trained and mentored more than 14,000 women in over 144 countries. These women, in turn, have returned home to train and mentor over 500,000 women and girls in their communities.   
Vital Voices carries out targeted interventions that cultivate women's business leadership by providing business skills training, building their confidence and integrating them into networks that can expand their businesses. This is done through three mechanisms:
Direct services for business growth, leadership and mentoring: The mentoring program, for instance, pairs women owners of small and medium-sized enterprises (SMEs) with business executives that act as mentors for six months, to jointly define and make progress towards short-term business growth.   
Inform and influence stakeholders with advocacy and research: Works to enable women to become change agents in their governments, advocates for social justice, and supporters of democracy and the rule of law.
Access to networks and connections: Vital Voices through its different global initiatives has a broad network of leaders, former participants, partners, experts and volunteers, among others.  
If you would like to learn more about the initiatives such as the Global Ambassadors Program, the VV Lead Fellowship Program and the Global Leadership Awards, among others, click  here.
To participate, we invite you to contact the Vital Voices chapters in your country. Below you will find more contact information.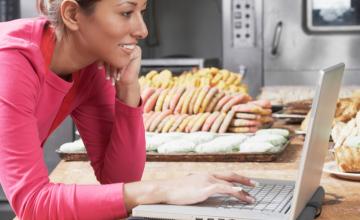 Country:

USA
---
More info:
UNITED STATES (global office)
1625 Massachusetts Ave., NW. Washington, D.C.
Tel. 202.861.2625
info@vitalvoices.org
capituloargentina@vitalnetwork.org
Pasaje Itsmania No. 265, Colonia Escalón
Tel: (503) 2219-6530-(503) 7608-2243-(503) 7608-2243-(503) 7663-4187
coordinacion@vocesvitales.org.sv
programas@vocesvitales.org.sv
Edificio El Alcázar, 2° nivel, Oficina 256 11 Calle 2-58, Zona 9
Ciudad de Guatemala, Guatemala
Tel: (502) 2332 5049
guatemala@vitalnetwork.org
Fundación Violeta Barrios de Chamorro - Voces Vitales
Km 7 ½ c. sur. Plaza San José, módulo 6.
Tel: (505) 2265 2856.
info@vocesvitales.com.ni
Centro de Innovación Edif. 234 Oficina #408
Ciudad del saber, Ciudad de Panamá, Panamá
Tel: (507) 317-3112
direccionejecutiva@vocesvitalespanama.org
mentoria@vocesvitalespanama.org
comunicaciones@vocesvitalespanama.org
• Honduras
Torre Libertad, Blvd. Suyapa
Tegucigalpa, Honduras
Tel: (+504) 2239-3916
info@vocesvitaleshonduras.org
• Peru
gladys.zarak@vocesvitalesperu.org
mapi.romero@vocesvitalesperu.org
ximena.lorca@vocesvitalesperu.org
joseluis.urquizo@vocesvitalesperu.org