Support SMEs access to capital markets
The project has the objective of promoting the Bolivian capital market, by expanding its number of participants, specifically SMEs. For this matter, the project will finance several components intended to develop new financial instruments, advertising, training and regulation that expedite and encourage the accession to the market.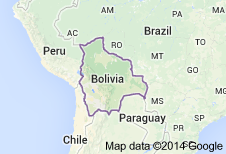 Executor:
Bolsa Boliviana de Valores
Contact at IDB:
fcatalano@iadb.org
IDB Financing:
US$ 460,000
How can you benefit from this operation?
If you are interested in accessing the finance and technical assistance opportunities available under this program, please click on the links below.