Support for the establishment of an integrated foreign trade system
The general objective of the project is to support the establishment of an Integrated Foreign Trade System (SICEX) in order to facilitate and promote foreign trade, make the most of trade agreements, and further integrate Chile into the world economy.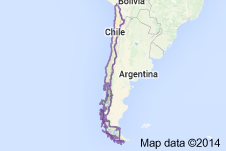 Executor:
Ministerio de Hacienda
Contact at IDB:
carolynr@iadb.org
IDB Financing:
US$ 7,562,600
How can you benefit from this operation?
If you are interested in accessing the finance and technical assistance opportunities available under this program, please click on the links below.