Increase in the competitiveness of the sesame value chain
This project aims to improve the competitiveness of the productive chain of sesame in Bolivia, by strengthening the capacity of sesame exporters and affecting agricultural technological development of primary production.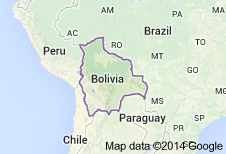 Executor:
Bolivian Chamber of Sesame Exporters
Contact at IDB:
alejandroe@iadb.org
IDB Financing:
US$ 2,013,024
How can you benefit from this operation?
If you are interested in accessing the finance and technical assistance opportunities available under this program, please click on the links below.