Export development of Cusco region: KAMAQ women artisans
Enhancement of women's entrepreneurial development, empowering and training them so that they become the leaders in their associations and assume the main roles, managing and implementing the marketing strategies and sales for their handicrafts and consolidating the enterprise and its brand KAMAQ. This is the second phase of a project that was also financed by the IDB. The specific nature of this second phase relies on the fact that we are now focusing on gender criteria and we are also giving follow-up to objectives of business association building and market access, that were not achieved in phase one.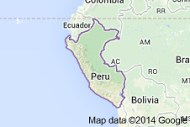 Executor:
Ministry of Foreign Trade and Tourism
Contact at IDB:
imejiarivas@iadb.org
IDB Financing:
US$ 300,000
How can you benefit from this operation?
If you are interested in accessing the finance and technical assistance opportunities available under this program, please click on the links below.