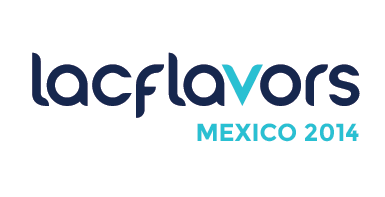 LAC FLAVORS 2014
October 08, 2014 to October 10, 2014
Fiesta Americana Hotel & Hyatt Hotel, Mérida, Yucatán, México.
LAC Flavors is a premier annual business matchmaking event of the agribusiness sector in the Western Hemisphere. The 6th edition of LAC Flavors will bring together food exporters from countries in Latin America and the Caribbean, as well as international buyers from other regions of the world to explore business opportunities in one-on-one matchmaking meetings. The event also offers a practical insight to learn about the latest trends in the food industry. Over the last five years, LAC Flavors has generated more than 5 thousand business meetings and $35 million dollars in business deals.
LAC Flavors 2014 will be held in Merida, Yucatan - Mexico on October 8th‐10th, 2014. This edition of the event is co-sponsored by the Mexican Export and Investment Promotion Agency (ProMexico), the Government of the State of Yucatán; Mexico's Secretariat of Agriculture, Livestock, Rural Development, Fisheries and Food (SAGARPA) through its Agency for Services Marketing and Agricultural Market Development (ASERCA); and the Trust Funds for Rural Development (FIRA).
During the three days of the event, the participants have the opportunity to learn the latest industry trends and participate in workshops and business matchmaking meetings with the participating companies that match their business interests through one-on-one meetings. In addition, representatives of Trade Promotion Organizations from the countries of the region will participate to answer inquiries and comments from stakeholders.
This event is free and reserved for registered users of ConnectAmericas who have completed their personal and company profiles and have initiated their company's verification process.
To register in LAC FLAVORS 2015 click here.
Wednesday 08 of October
13:30 - 15:00
Registration and Check-In
Fiesta Americana Hotel / Izamal Room & Hyatt Hotel
15:00 - 17:00
Workshop I: Practical Aspects of International Trade Strategy – Chicago University
Hyatt Hotel / Regency Room
17:15 - 18:30
Workshop II: The Latest Trends in Packaging and International Logistics - Oregon University & DHL
Hyatt Hotel / Regency Room
19:00 - 21:00
Welcome Cocktail
Hyatt Hotel / Terraza
Thursday 09 of October
8:00 - 9:00
Registration
Hyatt Hotel / Regency Room
9:00 - 10:00
Opening Ceremony "LAC Flavors 2014"
Hyatt Hotel / Regency Room
10:00 - 11:00
Workshop III: Latin America, The Next Global Breadbasket – Pepsico & IDB
Hyatt Hotel / Regency Room
11:00 - 12:00
Workshop IV: Digital Marketing for SMEs - Google, Alibaba & ConnectAmericas
Hyatt Hotel / Regency Room
12:00 - 13:30
First Session - Business Matchmaking Meetings
Fiesta Americana Hotel / Yucatán Room
13:30 - 14:45pm
Lunch
Fiesta Americana Hotel / Montejo Restaurant
15:00 - 19:00pm
Second Session - Business Matchmaking Meetings
Fiesta Americana Hotel / Yucatán Room
19:30 - 21:30
Dinner and Cultural Show
Quinta Montes Molina
Friday 10 of October
09:00 - 13:00
Third Session - Business Matchmaking Meetings
Fiesta Americana Hotel / Yucatán Room
13:30 - 14:45
Lunch
Fiesta Americana Hotel / Montejo Restaurant
15:00 - 18:00
Fourth Session - Business Matchmaking Meetings
Fiesta Americana Hotel / Yucatán Room
19:00 - 21:30pm
Farewell Cocktail
Gran Museo del Mundo Maya
Bernardo Guillamon
Manager, Office of Outreach and Partnerships, IDB
Fabrizio Opertti
Chief, Trade and Investment Unit, Integration and Trade Sector, IDB
Rogelio Montekio
Head of Channel Sales, Latin America North, Google
James Tobyne
Strategic Partnerships & Business Development, Alibaba.com
José Aguilar
Director of Customs, DHL México
Monica Bauer
Director of Corporate Affairs, PepsiCo
Ram Shivakumar
University of Chicago
Thomas Dunn
Oregon State University