This is the first part of a series of articles that will serve as a guide for businessmen seeking to define and carry out a corporate strategy by implementing financial procedures with the objective of maximizing wealth over the long term. We will present the management processes that must take place upon applying a financial strategy in addition to a detailed description of the main financial management functions and operating methods accompanying same.
Starting at the tip of the pyramid, the corporate strategy is the first thing that a company must define to implement a successful financial scheme. It must consist of an overall, long term plan of action that comprises a portfolio of functional strategies (finance, marketing etc.) designed to meet the specified objective.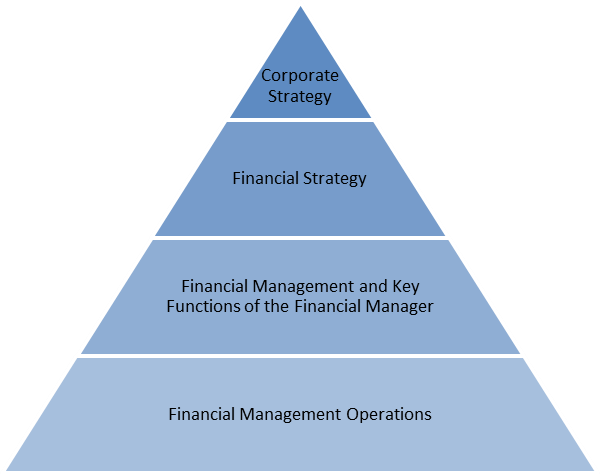 Financial strategy is the following important element upon implementing the plan. It is the portfolio constituent of the corporate strategic plan that embraces the optimum investment and financing decisions required to attain an overall specified objective. It is also the area of managerial policy that determines the investment and financial decisions, which are preconditions for shareholder wealth maximization.
Each type of decision can be subdivided into two broad categories. Those that are longer term, considered as strategic or tactical decisions and those that are short term, known as operational decisions.