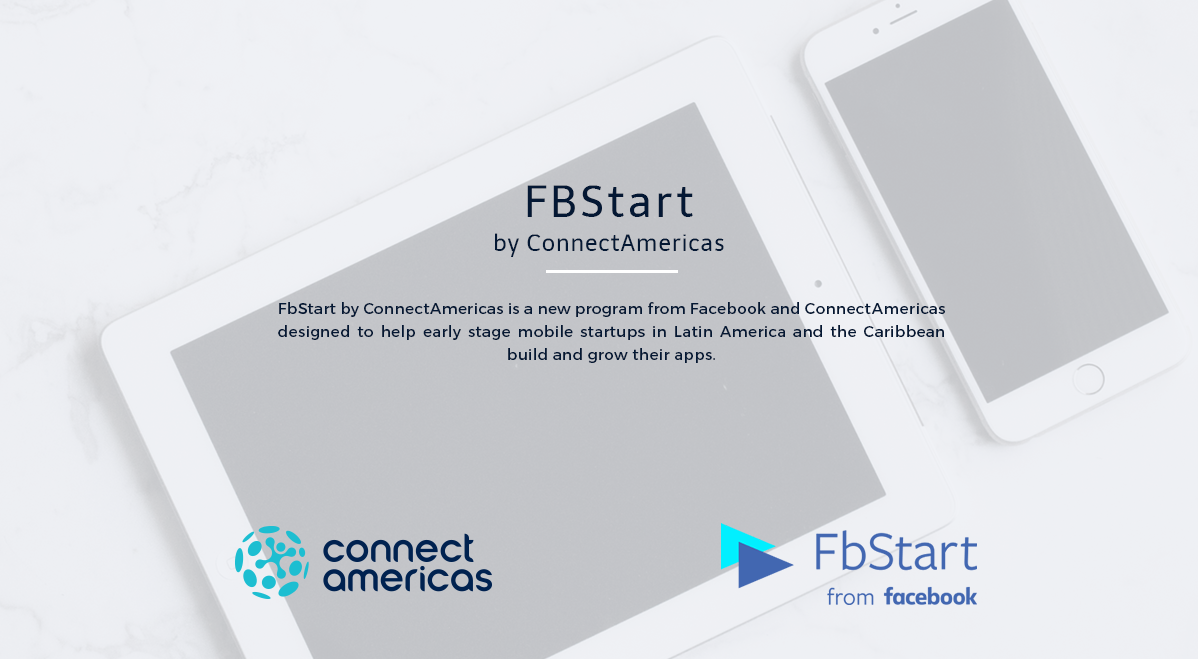 FB Start by ConnectAmericas is a program by Facebook and ConnectAmericas to help startups in mobile tech become successful.
We're looking for the mobile tech startups with the most potential in Latin America and the Caribbean. Is your company one of them?
- Benefits
1. Free tools and services from our partners

Access a package of free tools and services offered by Facebook and over 30 partners, including Facebook Ad Credits, Amazon AWS, MailChimp and UserTesting.
2. Mentoring for one year
Connect with Product Managers, engineers, and operators through events, webinars, email, office hours, and more.
3. Access an exclusive global startup community
Connect with other members of the startup community through our online tools, meetups, and global events.
- What do you need to apply?
If you are a mobile tech startup in Latin America and the Caribbean, submit your application by December 15th, 2017.
The criteria we will use to evaluate your application are:
Clarity of you elevator pitch
Quality of your business plan
Quality of the prototype or model
Engagement level and number of early adopters
How interesting the technology is or the intellectual property behind it is
For more information, email us at info@connectamericas.com